Affordable Luxury for Beautiful Homes
Our mission is to offer affordable luxury to make every home beautiful. We believe in offering quality products at affordable prices that represent exceptional value for money. More than anything else, we want the investment our customers make in our products to be worth it.
My Luxury Linen was founded in Sweden in 2018. We offer premium bedding basics; duvet covers, pillowcases and bed sheets made in Portugal. All our fabrics are Oeko-Tex certified made of 100% cotton sateen. Our designs are classic, simple and elegant and inspired by our Scandinavian heritage. Available in our own Web shop and Amazon Europe.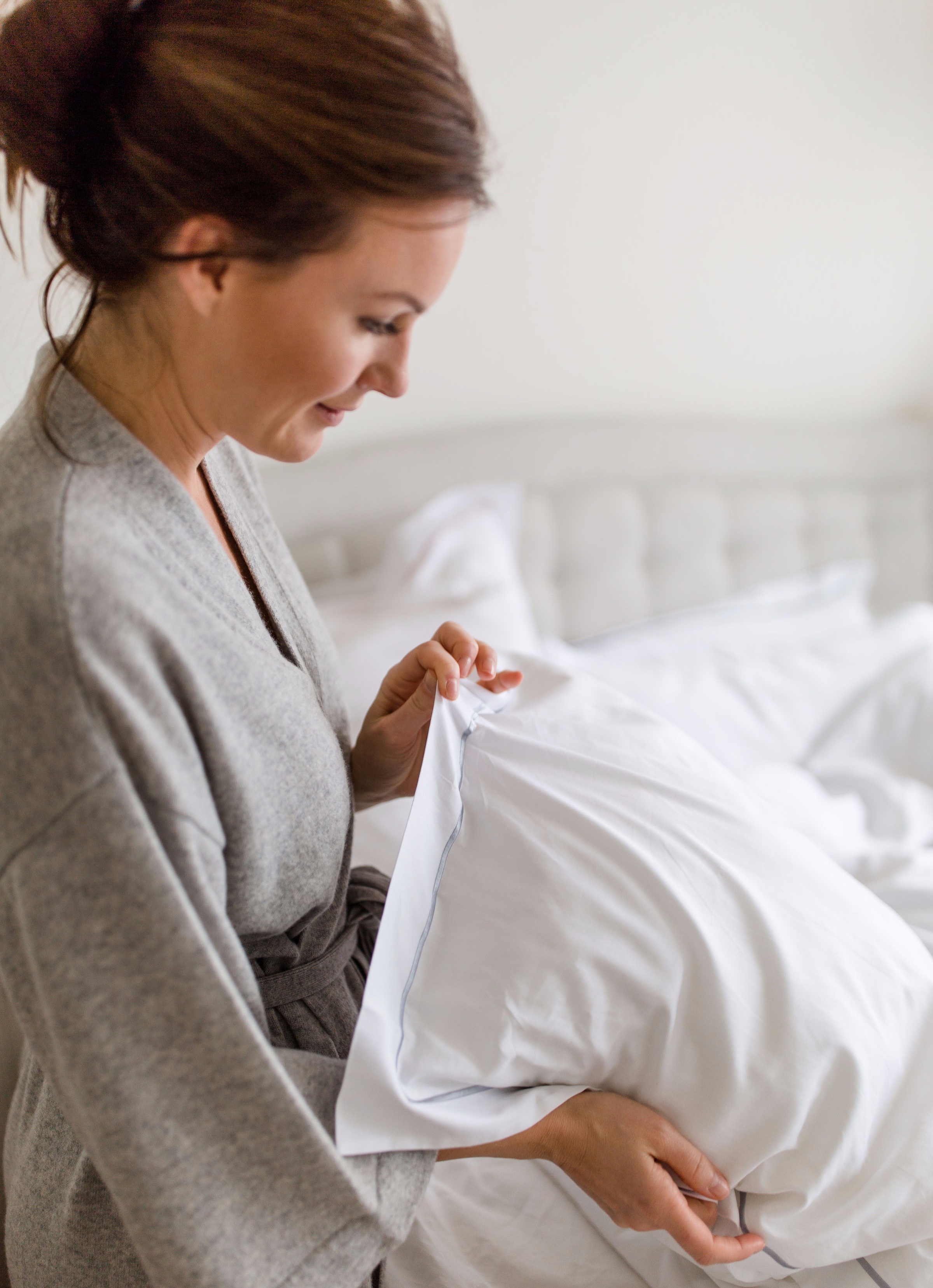 I always loved hotels ever since I can remember staying in one, especially the very luxurious ones with its perfectly made beds, scented candles and peaceful atmospheres (although I've only seen the latter ones from the pages in interior-magazines). I also love classic American farmhouse style and having pink peonies in my home all year around if I could chose. All these things were, and still are, inspiring to me, and so was the idea of getting my bedroom to feel like a luxury hotel room. In order to turn my bedroom into a five star accommodation I needed soft, white and elegant bed linen that would fit my lower budget. The search left me empty-handed but with a new mission; to create affordable and luxurious Home Essentials that can transform any bedroom into a beautiful suite.